Body Effects Review – Advantage in Weight Loss
Product: Power Performance Products Body Effects Pre-Workout Supplement
Price: $43.95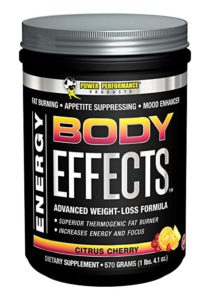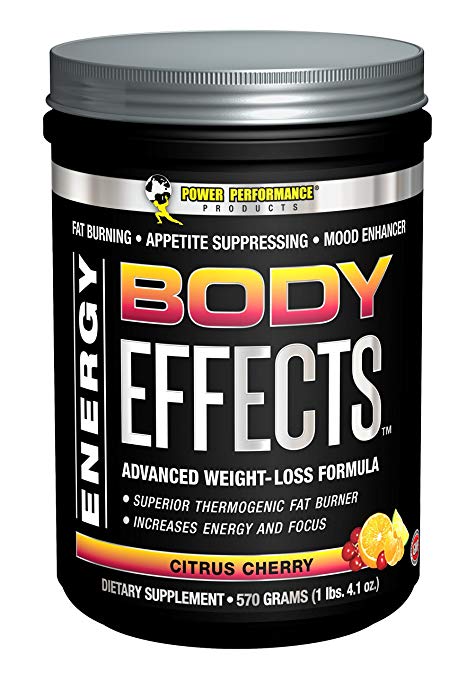 Cheapest Place to Buy: Amazon.com
Product Dimensions: 4 x 4 x 6 inches ; 1.1 pounds
Shipping Weight: 1.2 pounds
Flavor: citrus cherry
Pssst, listen to this…
Let me tell you a secret: did you know you can cheat in a war against fighting fat? Do you want to know how? Well, it's easy. With Body Effects you will be burning fat, suppressing appetite and boosting your energy, all at the same time!
Body Effect is targeting both men and women who are looking to burn and lose fat, manage their appetite, enhance their mood or boost their energy.
Some Facts
Key ingredients:
3g of CLA the most effective natural fat burning agent
PEA (PhenylEthylAmine) to control cravings and reduce stress while burning fat
Guarana for increased energy
Green Tea Leaf for increased metabolism
Dandelion Leaf to reduce water retention
8g of fiber which will cleanse the internal organs and stimulate the weight loss process. As you can see, unlike many other fat burners which are loaded with artificial stimulants, Body Effects is stacked with quality, natural ingredients.

So, What it Does?
Body Effects provides you with energy to drive you through your day while effectively suppressing your hunger and elevating your mood so you feel good all day long. How? It works with several ingredients that will make your body burn fat faster, it will help you with water retention, enhance mood and increase energy.
Why Should You Consider Body Effect?
Body Effects delivers a full 8 grams of soluble dietary fiber: that's 1/4 of your daily recommended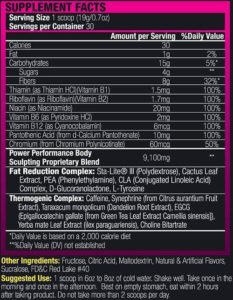 amount needed per day or even 1/3 for weight loss. To help you keep a positive mood, with still losing that extra body weight, Body Effects contains monoamine alkaloid Phenethylamine (PEA), and D-Glucuronolactone that help boost your mood while in negative calorie intake. The ingredient D-Glucuronolactone helps to stimulate a positive mental attitude, helps in improving your reaction time, memory and concentration.
All of these and other key ingredients (like very important B vitamins) means that you will get everything that other products only say they will give you. You'll have all of the energy you need to hit the gym or power through your busy day, all while knowing that you are finally on your way to looking, feeling and being the best YOU!
Beneficial effects from caffeine are obtained when caffeine consumption is about 3 mg/kg body weight at least one hour before exercise and only if any other caffeine consumption is avoided for at least 12 hours before taking Body Effect. It is not recommended exceeding 300mg of caffeine within 24 hours.
Fatty-acid CLA is important in fat burning. Some studies show that does of 3 to 4 grams daily will build muscle mass and promote body fat loss.
Citrus aurantium (aka bitter orange) and green tea-leaf will elevate your metabolism (up to 10% by its own), fasten up calorie burning process and boost your energy level to optimum performance.
Conclusion
In my opinion, there is no better product for losing fat and building muscle mass. Body Effect is an excellent supplement that everyone who is considering to shape body should be taking, along with proper exercise! And, it has many different awesome flavors, like grape, watermelon, mango peach, pineapple, orange and combination of different fruits called fruit punch.
So stop hoping for a better looking body and wait no longer – Order your BODY EFFECTS today and see for yourself!
What else would you want to read in a review? Are you interested in something and would want me to make a description like this? Please leave a comment and I will be more than happy answer any question you have.